A Few Words About Us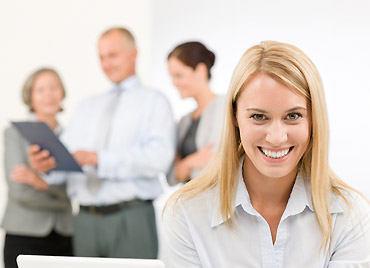 "The critical ingredient is getting off your butt and doing something. It's as simple as that. A lot of people have ideas, but there are few who decide to do something about them now. Not tomorrow. Not next week. But today. The true entrepreneur is a doer, not a dreamer." - Nolan Bushnell

maxGEO Messtechnik GmbH offers services in the field of geotechnical measurements, data management and data visualisation. Our customers are construction companies, consultancies or public clients who require geotechnical monitoring during construction activities. Apart form that we offer services in the IT business and management consulting.
Geotechnical monitoring is an important part of infrastructure projects. From the investigation phase collecting geological and hydrogeological data, throughout the construction phase collecting relevant information and monitoring data from site and the operational phase to use the data for maintenance.
maxGEO comes in there and offers with experienced personnel efficient service delivery to customer satisfaction. We offer a modern and user friendly web portal to access monitoring data and we use instruments of the latest generation to deliver best quality results. Knowledgeable staff has good contacts with customers and we are also represented in the relevant standardization committee , so we work directly on the requirements in this area.
"Twenty years from now, you will be more disappointed by the things that you didn't do than by the ones you did do, so throw off the bowlines, sail away from safe harbor, catch the trade winds in your sails. Explore, Dream, Discover." - Mark Twain
What We Offer
1
We are the specialist for construction accompanying noise and vibration monitoring.
We are the specialist for software development in the field of monitoring data management and geotechnical and geodetic data acquisition systems.
We offer support for your of projects in the field of geotechnical and geodetic monitoring.
We offer business development, project management and project acquisition services for companies.
2
Our expertise is based on years of experience in:
Software development
Acquisition and service provision in the field of noise and vibration measurements
Acquisition and execution of large projects
Development of new markets and business areas
Building a support and service organisation
3
We show flexibility through collaboration with specialists and industry partners:
Bartec-Syscom
Laaber GmbH
Senceive
Topcon Positioning
Wagner Software Engineering
Meet the founders
Christian Gölles has more than 10 years experience in geotechnical monitoring , instrumentation and noise and vibration monitoring and led the division in a specialist company. Christian Gölles has a master degree…

Johann Kandlbauer has 20 years experience in software development and a broad domain knowledge in structural monitoring . He was software developer for a leading technology company , where he…

Peter Berger has over 20 years experience in geotechnical and geodetic measurement technology , data acquisition and instrumentation and managed the business in a specialist company . He studied…